CALL FOR A RIDE
970.946.0232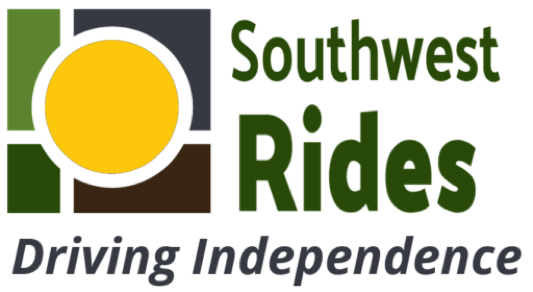 The mission of Southwest Rides is to provide affordable, safe, reliable and accessible transportation that promotes independence and improved health outcomes for people with disabilities, those who are aging, and Veterans in our service area.
Southwest Rides is a performance-driven, transparent and accountable non-profit transportation program of Southwest Center for Independence that values its consumers, resources and community partners, and meets new challenges through leadership, innovation and teamwork.
Funding:
Southwest Rides is a non-profit transportation program generously funded through community donations, local contracts for services, the Colorado Office of Independent Living Services, the Next Fifty Initiative, and the Colorado Department of Transportation.
Donate
---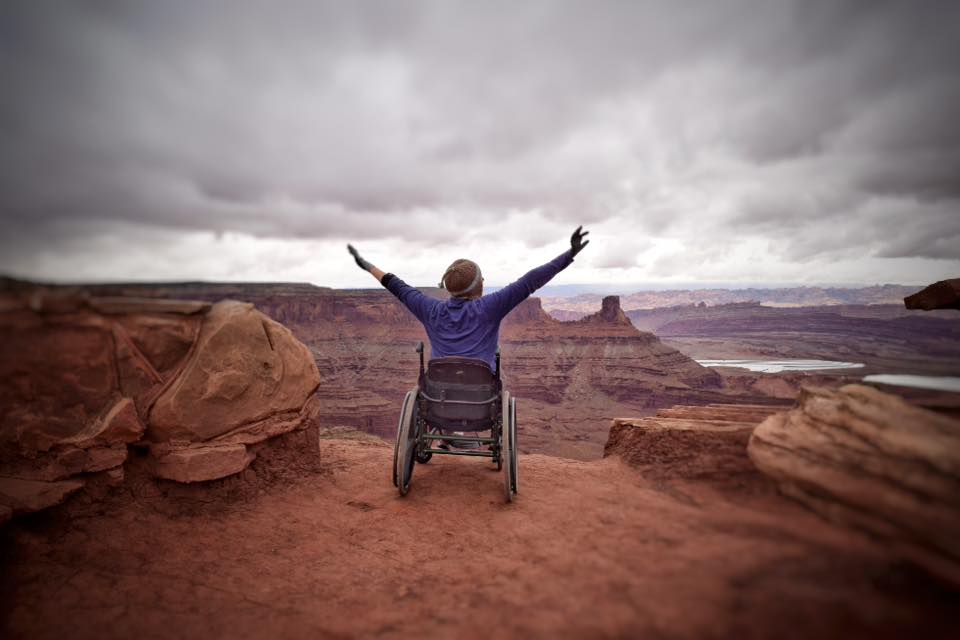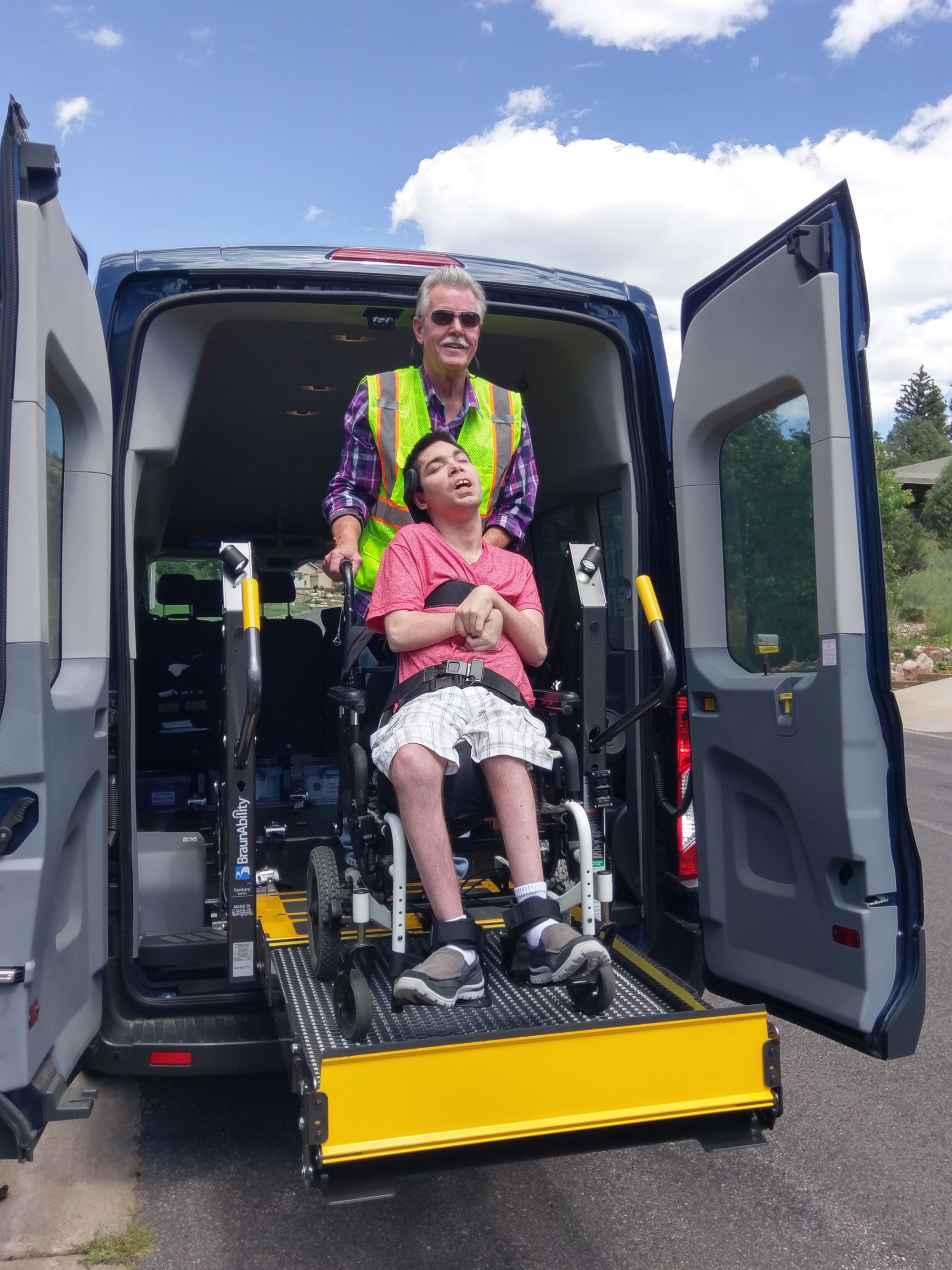 Current Services Include:
Medicaid Non-emergent Medical Transportation services. Call us to check your eligibility.
Services to support non-Medicaid recipients to access medical appointments, discharges from the hospital, rehabilitation centers and nursing homes
Support to access essential services and community resources
Support to access Southwest Center educational opportunities, events and community forums
For more information about Southwest Rides or to schedule a ride please call us Monday through Friday 8am – 5pm at 970.946.0232
Colorado Public Utilities Commission # MCT-0111
Service Area:
We currently serve La Plata County only, with future plans to expand to the 5 counties of SW Colorado.
---
CALL FOR A RIDE
970.946.0232
What our Riders Say:
"The way Southwest Rides treats people is exceptional.  Truly thankful for meeting such down to earth people who understand people."
"The folks at Southwest Rides are great.  I actually look forward to going to my doctors' appointments because I get to get out of the house and enjoy visiting with the professional yet friendly drivers.  You folks rock!  Your company is awesome!" 
"Our family member's newly acquired independence has had a noticeable positive effect on his entire life and that of our family.  We are grateful." 
"Southwest Rides staff treat us all with respect, drive good, and make sure we are OK.  Because they have disabilities, they are understanding."
"Thank you for helping me stay in my own place in the community instead of going to a nursing home."
"SWCI is a genuine asset to our community.  Please take time to savor that your work is appreciated, valued and tremendously needed in this community.
"The staff know the struggles with living with a major illness."  
"Best services around with some of the kindest people I've met."
 "I am sharing information about Southwest Rides with my friends and neighbors."
"You guys do great work and are very much appreciated!"
"Decided to try it and fell in love.  You're awesome."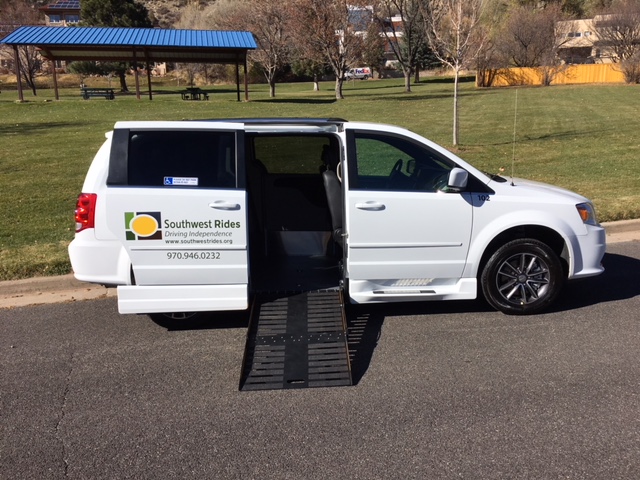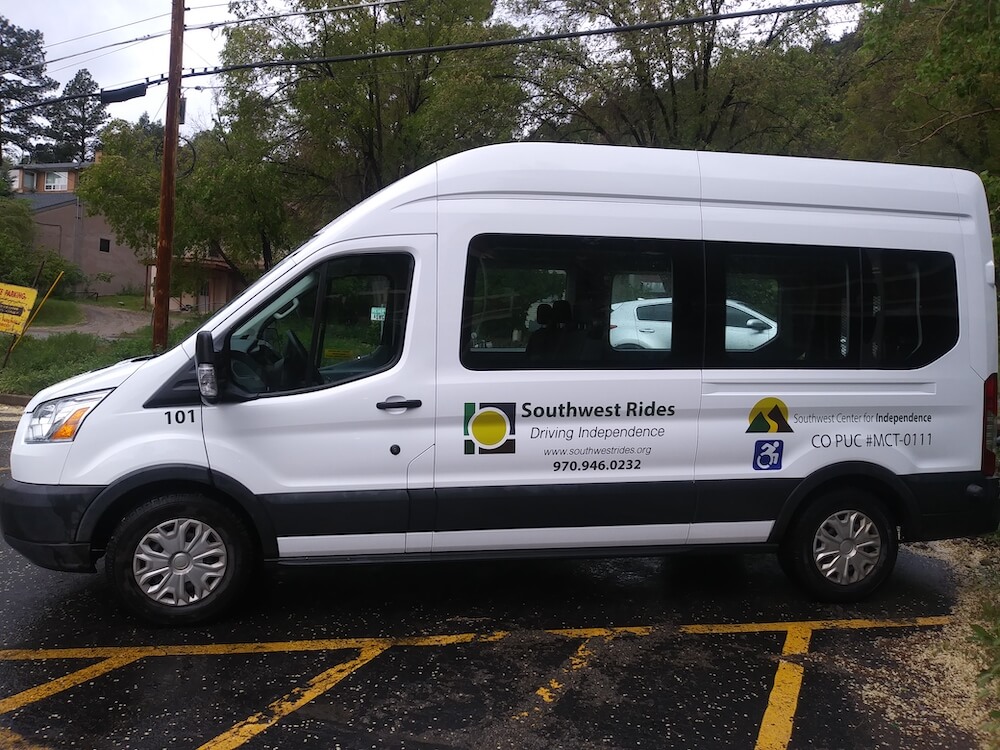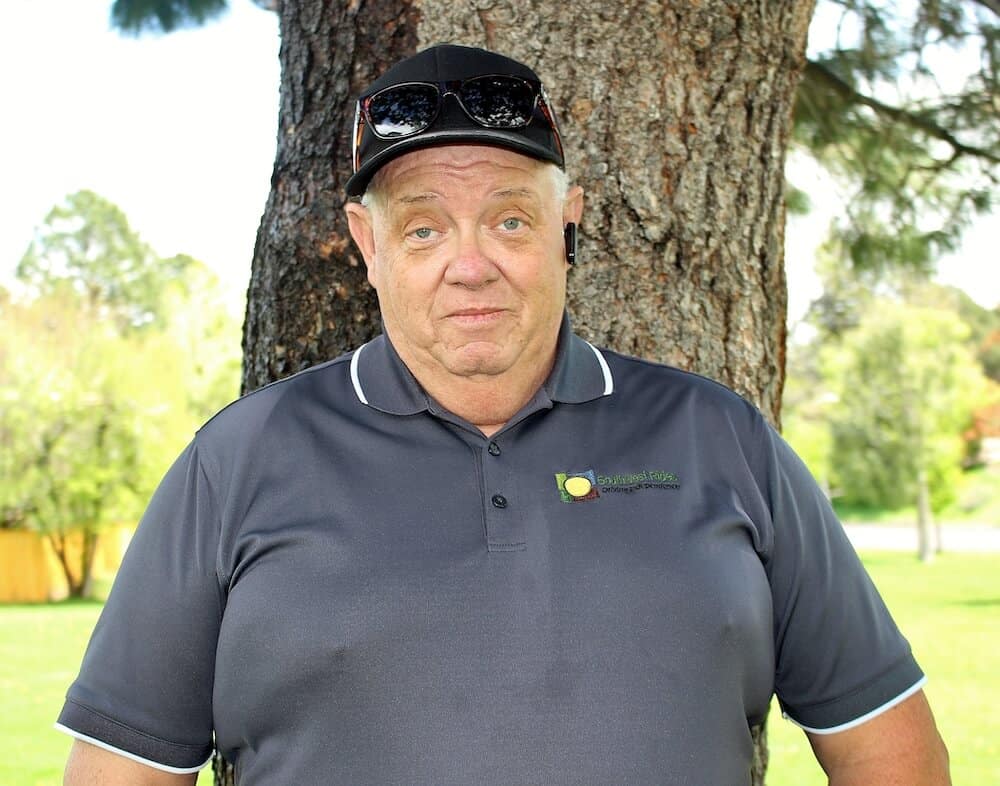 "They are truly a group of kind and caring people that are here to help their community. They are always friendly and accommodating."
Mailing Address:
3473 Main Avenue #23
Durango, Colorado 81301
Phone 970.946.0232 | FAX 970.259.0947
Southwest Rides is a program of